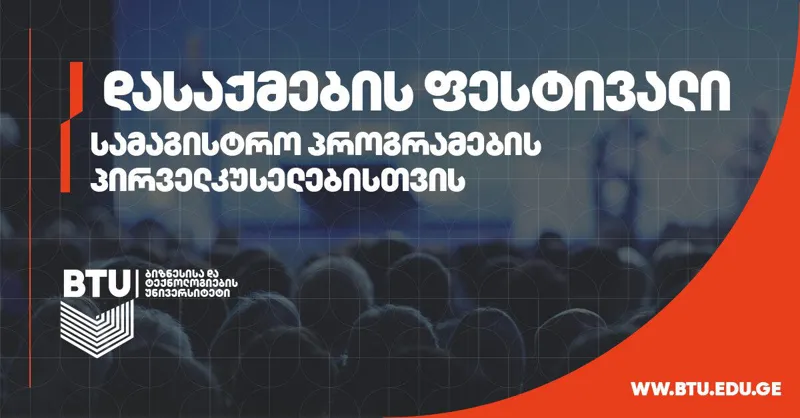 Top companies offer hundreds of jobs to first-year BTU graduates
Categories

News

Date

September 6, 2022
The largest job forum for first-year master's students will be conducted at BTU at the start of the new academic year. Leading businesses and foreign organizations with operations in Georgia will take part in the massive event scheduled for September. They provide hundreds of job openings for master's students, where newcomers can start working right away while still pursuing their education.
Business and Technology University takes a different strategy, emphasizing employability from the very first day of classes. Within this structure, master's students begin their studies with employment. The university itself aids them in finding jobs, which is what matters most.
The interest shown by the private sector in BTU students is also rising. They are especially interested this year. BTU graduates are now being hired by more partner companies than ever before. The medium and upper levels of management are represented by the open positions.
Additionally, it should be emphasized that more than 90% of master's university graduates from BTU are employed in the field of study.