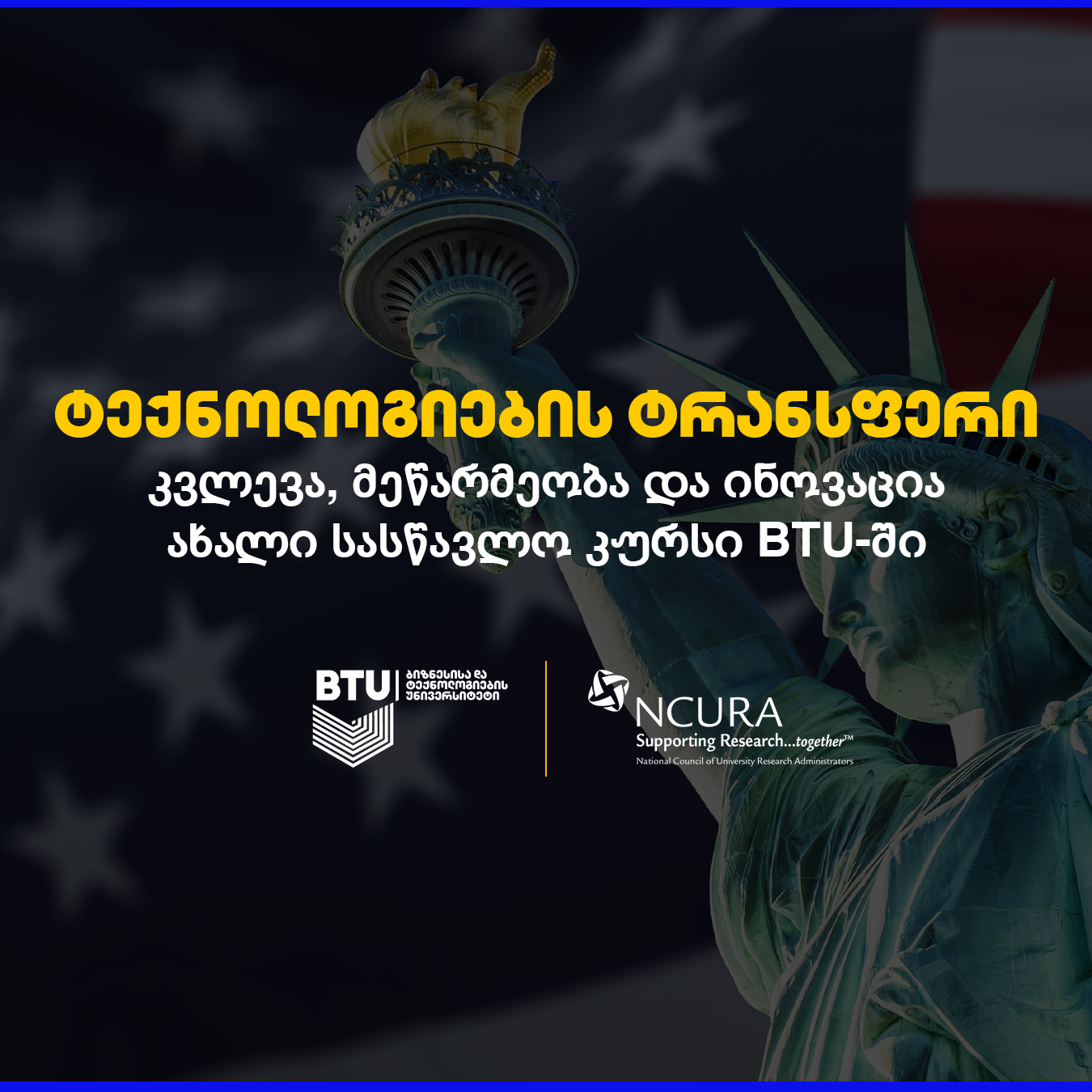 Introducing a new course at BTU called Technology Transfer: Research, Entrepreneurship, and Innovation.
Categories

News

Date

December 20, 2022
Business and Technology University is beginning a new initiative in cooperation with the US National Council of Collegiate Research Administrators (NCURA). From the spring of 2023, anyone with an interest will be able to enroll in the first nationwide course on technology transfer: research, entrepreneurship, and innovation.
The participants will gain knowledge about the technology transfer procedure during the six-week practical course and will have the opportunity to work on the commercialization of their own concept. The course covers the fundamental ideas of the subject, as well as practical exercises and exposure to foreign experience.
Both local practicing specialists and NCURA international experts will serve as the instructors for the Tech Transfer course.
Duration: 6 Weeks
Work language: English
Form: Hybrid