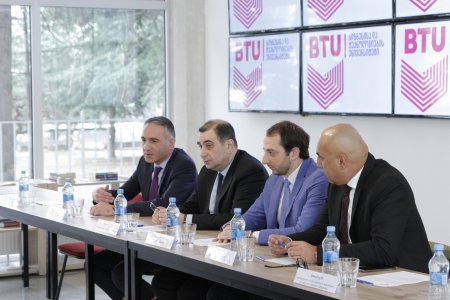 Education and Technology Development Council
Categories

News

Date

January 12, 2018
The Council was created for the development of education and technology in Georgia, first session of which was held at the Business and Technology University.
The aim of the Council is to improve the quality of education in technological directions and to develop relevant recommendations, as well as to integrate modern technologies with educational programs and to develop recommendations for the Ministry of Education and Science of Georgia and relevant educational institutions.
The Council is staffed by Georgian and foreign experts, representatives of the world's largest technological companies, representatives from private and public sector.
During the project, based on the experience and knowledge of international technology companies, various projects will be initiated and recommendations, regarding their implementation mechanisms, will be developed.