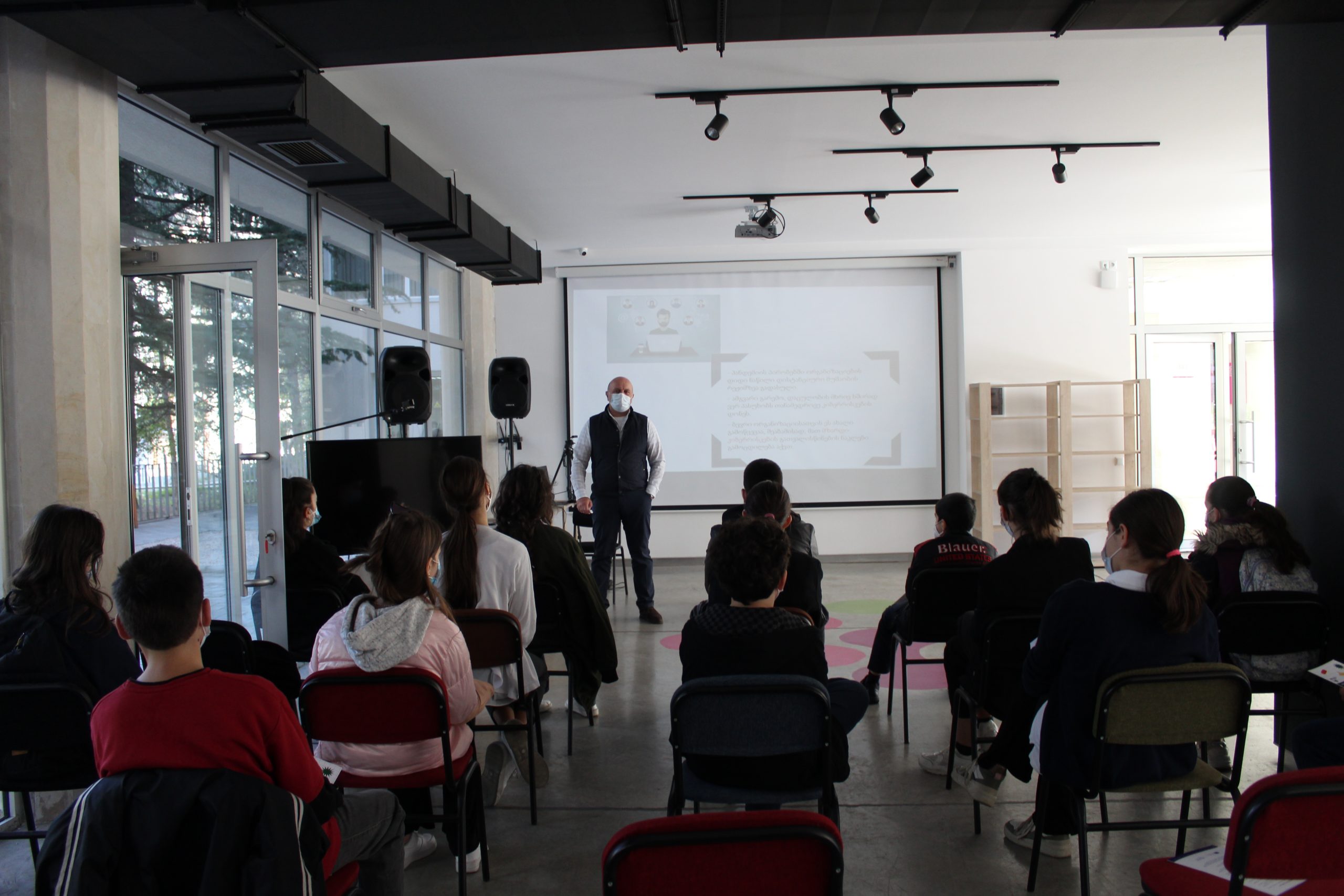 Training for schoolchildren organized by BTU
Categories

News

Date

October 25, 2021
The cyber hackathon was part of Jean Monnet's EU-funded project Supporting Cybersecurity Education in the EU (PEU-C-E). organized by BTU
The meeting was held by an expert Andro Gotsiridze.
The event was attended by 11 students of the school in a physical format in compliance with the rules and distance.
PEU-C-E – "Supporting Cybersecurity Education in the EU" is a Jean Monnet project in collaboration with the  Business and Technology University and the Caucasus University. The project aims to uphold the values of the EU and share European best practices and experiences to raise awareness about safer internet, cyber hygiene and cybernetics among vulnerable young people, students, teachers, parents, educators and decision makers.