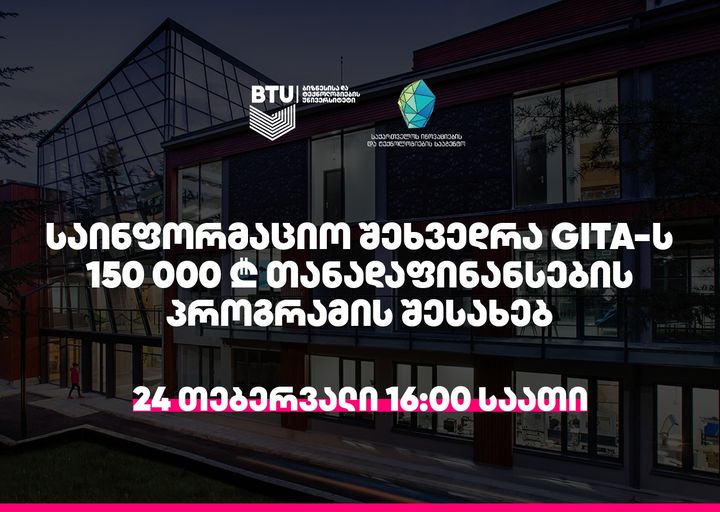 An information meeting about GITA's 150,000 GEL co-financing grants program will be held at the event of the BTU Entrepreneurship Center
Categories

News

Date

February 20, 2023
On February 24, the BTU Entrepreneurship Center will host an information session about the Georgian Innovation and Technology Agency's (GITA) Tech Park's 150,000 GEL co-financing grants program.
Date: 24 February, at 6:00 p.m.
Speaker: Co-financing grants coordinator for GITA, Nino Bitsadze.
Please register in advance for the webinar at this link: https://forms.gle/zuLY23odX7xSoMb38
The meeting will be held remotely.