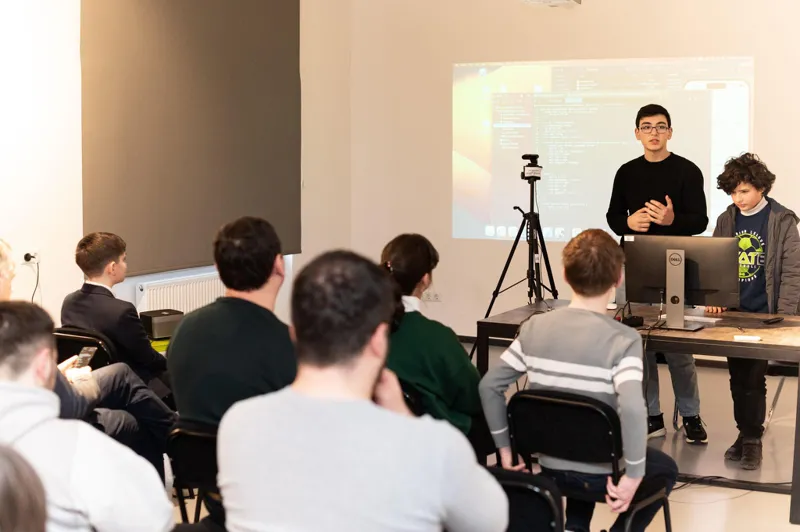 BTU IOS LAB's Kids Coding Program has finished
Categories

News

Date

February 10, 2023
A course on coding for children was given in the BTU IOS Lab with the goal of teaching them the Apple programming language. First, the course was taught at the iOS lab that the Business and Technology University fully funded with assistance from the USAID Economic Security Program.
As a component of the initiative, Apple's Swift Playgrounds platform was made available to beginners, teaching them the fundamentals of Swift programming using engaging tactics including playable characters and interactive puzzles.
The Apple-created learning tools, materials, interactive approach, and technology were made available to the beneficiaries, who ranged in age from 10 to 18.
20 schoolers  from Vladimir Komarov Tbilisi Physics and Mathematics Public School N199 took part in the project's initial phase, and six of them gave presentations of their works during the project's final phase.
On the iPhone, iPad, Mac, Apple TV, and Apple Watch, the most widely used programs were written in Swift, a popular programming language.
The Xcode IDE environment, Swift programming language, designing iPhone and iPad applications, testing applications on suitable devices, and techniques for uploading the application to the App Store are all skills that candidates training in the lab have already mastered. Mentioned  candidates who completed training will assist in instructing young schoolers.