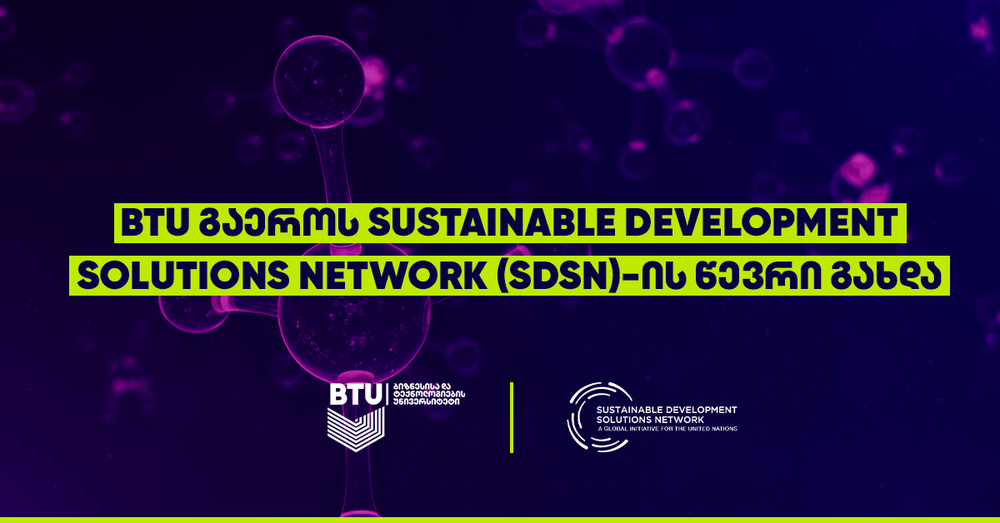 BTU became a member of the United Nations Sustainable Development Solutions Network
Categories

News

Date

July 7, 2023
Business and Technology University has become a member of the United Nations Sustainable Development Solutions Network (SDSN).
It is a global network of the United Nations that aims to promote global cooperation to implement the Sustainable Development Goals (SDGs) and the Paris Agreement on climate change through education, technology, research, policy analysis.
Within the framework of institutional membership, BTU will have the opportunity to support the localization and mobilization of sustainable development goals in Georgia and beyond, to work closely with state and private structures to fulfill sustainable development goals and objectives, to engage in various initiatives in cooperation with the world's leading sustainable development experts, and to implement local and international projects, events and activities.
The UN Sustainable Development Solutions Network (SDSN) was established in 2012 and currently includes representatives of 146 countries.
Business and Technology  University, which recently became a member of SDSN, is actively working in the direction of sustainability. A few months ago, a sustainability lab was opened at the university. Within the framework of this lab, the first sustainability training module in Georgia has been developed.