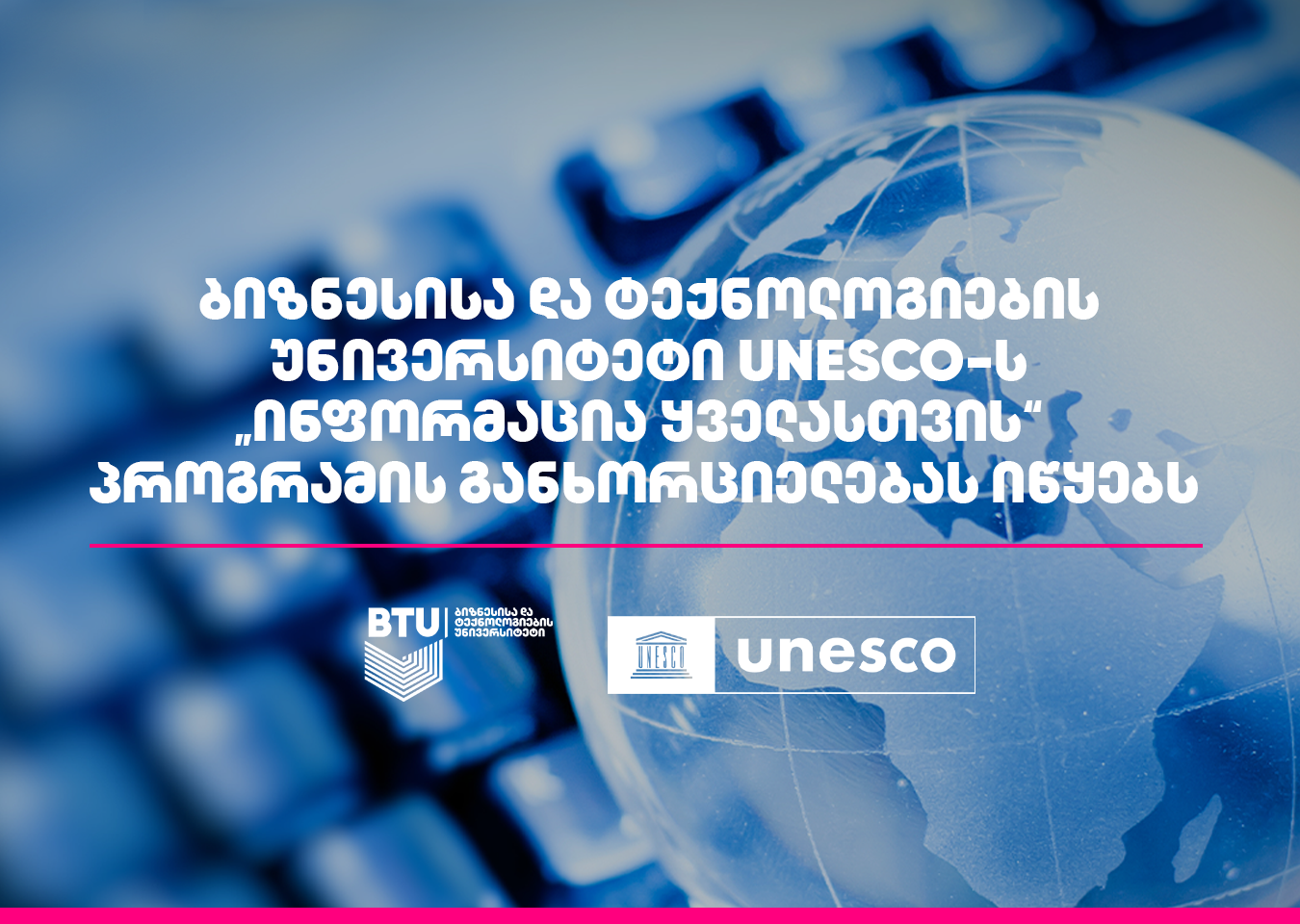 Business and Technology University is preparing to launch a new, prestigious project as part of the UNESCO Information for All Programme.
Categories

News

Date

March 16, 2023
"Promoting Information Literacy in Digital Environment among Women in Georgia" is BTU's another ambitious project, supported by UNESCO. It aims at contributing to building information literacy society through empowering individuals living in Georgia: increasing their computer literacy skills and information literacy. The project will promote meaningful use of technologies and participants' critical thinking skills. In the long run, the project will encourage women in Georgia to engage in technologies and will increase their preparedness in the digital transformation process.
The project will arrange a wide digital literacy campaign, deliver courses in Tech English, information technologies, information literacy for Georgian and Ukrainian displaced women. In addition, a network of project participants will be created to encourage knowledge exchange and active communication among participants and ensure the sustainability of the initiative.
Project activities will start in March 2023. Selection of participants and online registration will begin on March 17.
Who can participate?
– Women IDPs from Georgia and women refugees from Ukraine.
BTU is the only Georgian university that has received a UNESCO IFAP grant in 2022 and will work on raising awareness on information literacy among women in Georgia.