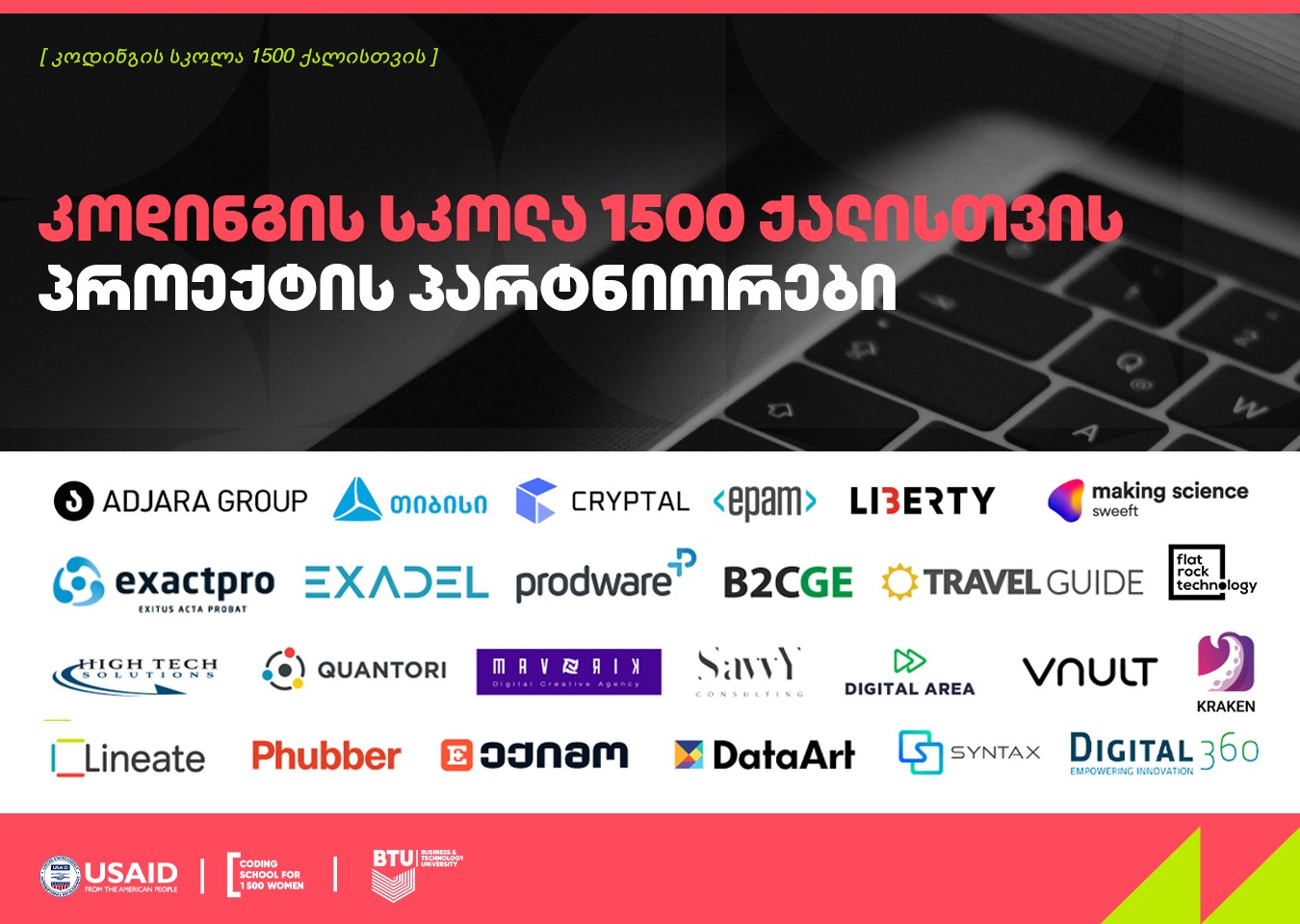 Coding school for 1500 women – the number of companies supporting the project is growing!
Categories

News

Date

June 19, 2023
Leading local and international organizations are partners of the initiative.
With the coordination of the Business and Technology University and the support of USAID, the "Coding School for 1500 Women" project of an unprecedented scale is being implemented in Georgia.
Within the framework of the project, the training of the first stream, 500 beneficiary women in the direction of Tech English, was completed.
From June 19, 6 different technical courses will be launched for the beneficiaries.
Women's coding labs were organized and fully equipped with high-tech equipment in the partner regional schools and institutions of the project.
Lab locations:
📍 public school N1 of the city of Akhaltsikhe;
📍 public school N5 of the city of Gori;
📍 public school N3 of the city of Zugdidi;
📍 public school N1 of the city of Ambrolauri, LSI;
📍 public school N7 of Tkibuli city of LSI;
📍 public school N2 of Tsalenjikhi town;
📍 Bakhvi village public school of Ozurgeti municipality named after Saint Gabriel Bishop
📍 Telavi Techno Park of the Innovation and Technology Agency of the State of Georgia;
Companies interested in cooperation contact us: [email protected]
The USAID Industry-led Skills Development Program