As the oldest English speaking higher education institution for hotel management in Spain, we are proud to provide our students with the tools needed to excel as hospitality management professionals around the world. Through our unique experiential learning approach, rigorous educational methods, and multicultural learning environment we work to instill a sense of excellence in our students that serves as the basis for developing leaders with a solid working knowledge of their profession. Our state-of-the-art campus in the beautiful Mediterranean city of Marbella, Spain is home to students from more than 80 countries around the world, who all share a common passion for hospitality.
The hospitality industry promises ample career opportunities for the future as each year travel and tourism becomes accessible to more and more people worldwide. The world's leading hotels and hospitality related companies need highly specialized professionals with an international outlook to lead their ambitious growth strategies. Several times each year they visit our university to recruit our students because of their sought after qualifications and thorough understanding of the essence of hospitality. We encourage you to discover for yourself why Les Roches Marbella is ranked among the top hospitality management schools worldwide for an international career.
Classmates today – network tomorrow
With 12,000 members in 139 countries around the world, the Les Roches Global Alumni Association offers you access to an invaluable networking resource. You will become a member when you graduate, and while it's a great way to keep in touch with friends, it also provides employment opportunities in an ever-changing industry.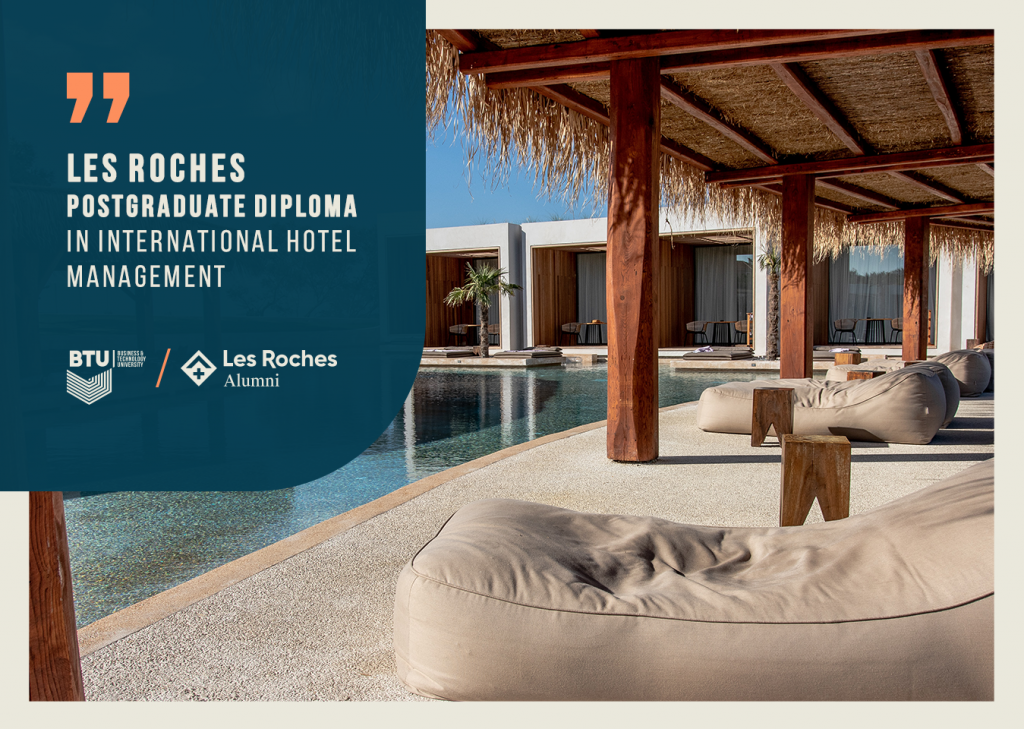 Course overview
During the academic year, through our blended learning model, students will complete 9 theory modules and 2 workshop modules, covering the fundamentals of business management and new concepts for today's hospitality leaders.
Students will only be required to attend 4 weeks of on campus teaching spread through the 1 year, allowing them to continue with their current career in tandem with the postgraduate program.
Also, they will have 4 certificate courses in Georgia:
Optimizing the operation in Rooms Divisions

Optimizing the operations in F&B

Personal and professional development

Strategic Revenue Management
Theoretical Modules:
Leadership and organizational behavior – 2
Innovative, alternative and sustainable trends in hospitality -2
International business strategy in hospitality – 2
Project management – 2
Advanced finance and budgeting – 2
Marketing strategies for hotels – 2
International human resources – 2
Hospitality real estate and investment – 2
Revenue management – 2
Practical Modules:
Crisis management – 1
Protocol & etiquette – 1
Industry experience
Students can opt to complete 6 months of industry experience following the blended learning program either in their current position/company or on an internship arranged by Les Roches Marbella.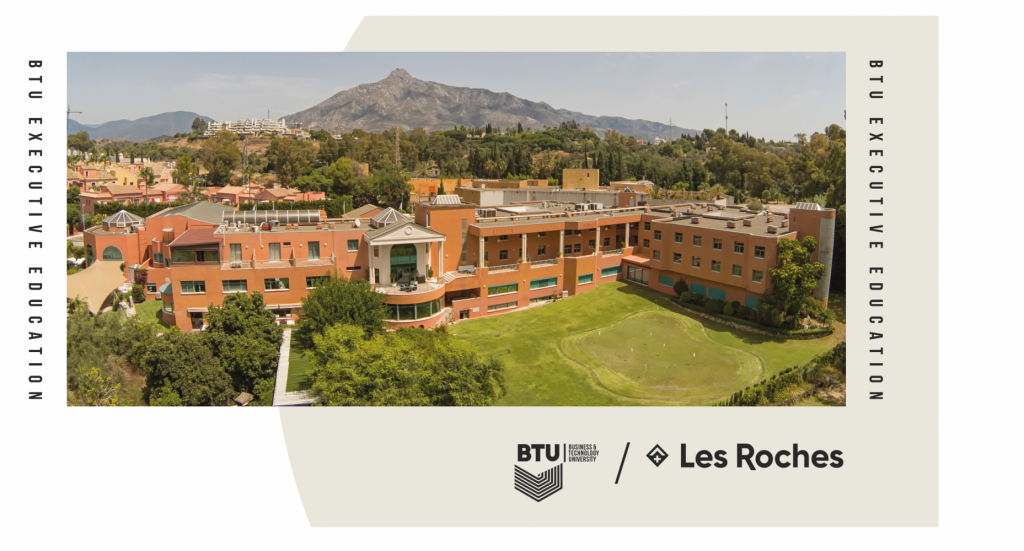 Through this industry experience students will put their newly developed skills and knowledge into practice in an international hotel or hospitality establishment. Many students on internships will begin a management training program.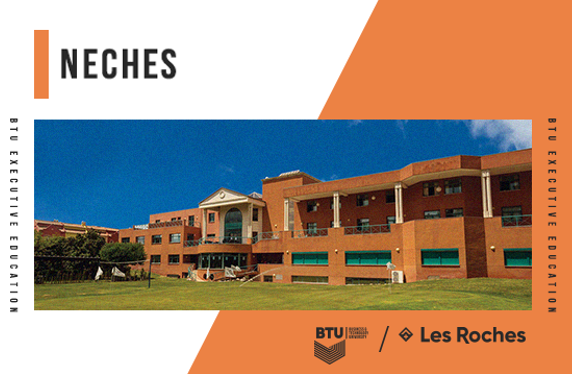 TUITION FEES FOR 2021 INTAKE
Application Fee 275 €
Program Fees 15,235 €
Deposit 300€