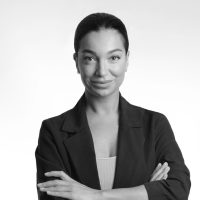 Nino Enukidze
Doctor of Business Administration, Rector of Business and Technology University, Professor Nino Enukidze has many years of experience in the field of education, marketing and public relations. She is a participant in scientific conferences, and papers with her authorship and co-authorship are published in local and international scientific collections and journals.
Nino is a member of the Honorary Council of the European Marketing and Management Association (EUMMAS), the Head of the Doctoral Program in Business Administration at BTU, in 2016-2021 she was in charge of the Business Administration – Management Bachelor Program and the Business Administration and Modern Technologies Master Program.
Since 2021, is a member of the editorial board of the Journal of Business and Technology. Moreover, is Head of the marketing department of the Global Startup Fund (Silicon Valley Tbilisi/Silicon Valley Israel). She was the head of the project for strengthening entrepreneurs working in the creative industry, the program within the framework of creative spark (British Council in Georgia) in 2018-2019.
She speaks English and Russian languages.