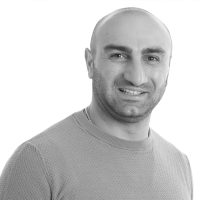 Giorgi Gvazava
Giorgi Gvazava has a Master of Business Administration, is Assistant Professor at BTU. He delivers a financial management course. Giorgi gives lectures abroad, in Grenoble.
He has the experience of working as a director, auditor, and analyst in business and financial organizations.
Is a member of the Association of Certified Chartered Accountants (ACCA); Has passed the first and second level exams of CFA Institute 2019 3. CF Institute – Financial Modeling
Giorgi speaks English, German, French and Russian languages.