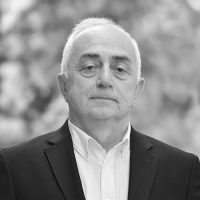 Davit Kbiladze
Doctor of Economics, BTU professor Davit Kbiladze is the author and co-author of about 70 scientific publications, a participant in many scientific conferences. He has many years of work experience in the academic field. At various times, he worked in a responsible position in the Central Statistical Division and the State Department of Statistics of Georgia.
In 2004, 2009 and 2013, he was a DAAD (German Academic Exchange Service) scholarship holder.
He was elected as a deputy of the Tbilisi City Council two times, for 2 parliamentary terms he served as a parliamentary secretary from the National Statistical Service of Georgia. Been awarded with the Medal of Honor (2002) and the Order of Merit (1990).
He speaks English, German and Russian languages.