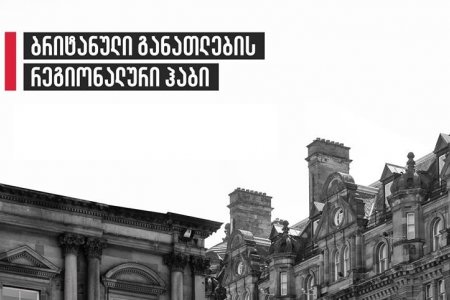 British education regional hub
Categories

Labs

Date

September 10, 2021
Business and Technology University is already collaborating with up to 10 British universities at the Business and Technology University , a British-based regional education hub established with the support of the British Embassy in Georgia.
Under the partnership, Business and Technology University students will have the opportunity to spend the last academic year of their undergraduate program in the UK and receive two diplomas – from a Georgian and a British institution.
Georgian and UK education systems are implementing joint university projects in the field of higher education at the British Education Regional Hub.
Silicon Valley, a British-based regional education hub established in Tbilisi, Business and Technology  University base, gives the country a real opportunity to become a British education hub in the region, make British education accessible, increase the demand for international employment and export them to the region, and provoke the creation of new jobs.
Cooperation with British universities envisages the launch of joint educational programs, with the involvement of British experts, the implementation of joint research and innovative, high-tech projects in Georgia, as well as the integration of British teaching materials into the Georgian educational space.